The Staging Lanes...
Garlits and the Frantic Four Fuelers go at it.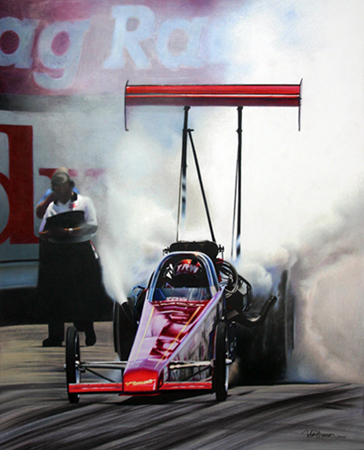 Joe Amato's 1988 Championship winning Top Fueler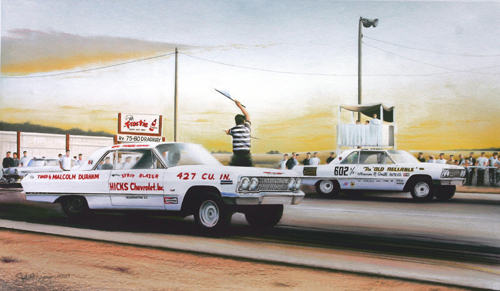 Added: Malcolm Durham and Dave Strickler match racing at 75-80 Dragway.
To see more work check out the Gallery
---
About Matt
From an early age, young Matthew Levonas had always shown a talent for drawing. Always observing the sites and putting the images to paper later. With his father racing cars while Matthew was growing up, he was fascinated by the intense power, speed, and color of auto racing. It was inevitable that race cars would be the main subject of his art.
As he was developing his skill, his work was maturing to a standard where soon he was gaining commissions from the drivers of the cars he was depicting. Soon, drag racing legends like Don Garlits, Tom McEwen, Tommy Ivo, Joe Mondello, and other racers were among those who were commissioning him for artwork.
Matt Levonas is a young talent whose enthusiasm for depicting the speed and color of motorsports is clearly demonstrated in each of his artworks.